Roman Blinds Bedford
Roman Blinds have been a favorite choice as a window dressing for many years and it is not difficult to see why. Fabric crafted into neat folds adds a simple style unique to the Romans All of our Roman Blindsst are fitted with a "Deluxe Sidewinder" head rail system which is neater and safer to use. Roman blinds take up to 8 days to make, a little longer than some of our other blinds but we find that our customers appreciate that these are all hand made and quality can take a little longer. Many of our Roman Blinds come with Blackout lining as standard.
So if you are looking for Roman Blinds Bedford! Look no further you have found the right company to provide you with all your needs. Just CONTACT US and we will be happy to give you a FREE quotation and include FREE fitting when we complete the project.
Roman Blinds- Bedford's best blind company...by far!
Roman blinds originated from where the name would suggest the ancient Romans. even though the Romans built roads they were usually left to dry out in the sun and dust would be a major hazard. In addition lots of building work was being carried out in the ever growing Roman Empire and this also added to the amount of dust.To protect themselves, people began hanging damp clothes on their windows to avoid uninvited dusts from going into their houses. It also provided them with shade from the sun while keeping dusts at bay. It was due to this that the |Romans invented blinds to keep the sun out of their way to keep from heat of the weather. Romans loved creativity and the Roman blinds were no exception. Romans were very much like we are today. They all wanted nice furnishings. Hence the Roman Blind was made. To protect from dust, the sun, the elements and to act as an addition for the modern Roman house. They came in all shades of colours and modified designs. Roman blinds have been very popular in the past in design, and currently can be used in the right areas as a brilliant addition to the design. Thus giving the household not just a fixture but a workable and reliable accessorie.
Roman Blinds
As you will see we are not just full of hot air..We actually know what we are selling and how they evolved..Waist no more time..CONTACT US NOW..........
Aluminium Blinds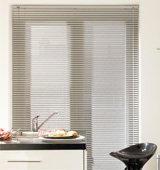 Wooden Blinds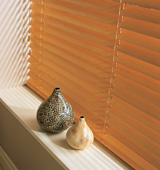 Vertical Blinds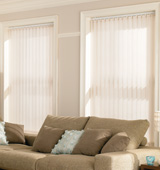 Roller Blinds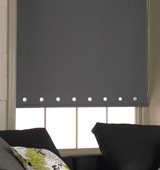 Roman Blinds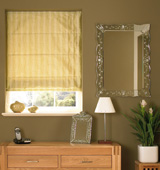 Woodweave Blinds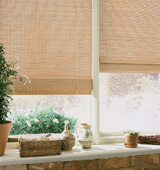 Pleated Blinds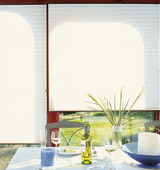 Perfect Fit Blinds